Summary
A first look at the brand new state of the art facilty, and a chance to get to know Lee Bucyk, the Director of Development and Marketing and Rockstar of The Hermitage No-Kill Cat Shelter and Sanctuary.
Describe what your organization does
Our organization was the first cage-free, no kill cat shelter in Arizona. We have been around for almost 53 years. We rescue felines from Municipal shelters like Pima Animal Care Center, Pinal County Animal Care, Maricopa Animal Care, and as far away as Puerto Rico. We have even taken in some of the felines displaced by the hurricanes. This year we have had record numbers of over 700 intakes, and have had well over 530 adoptions.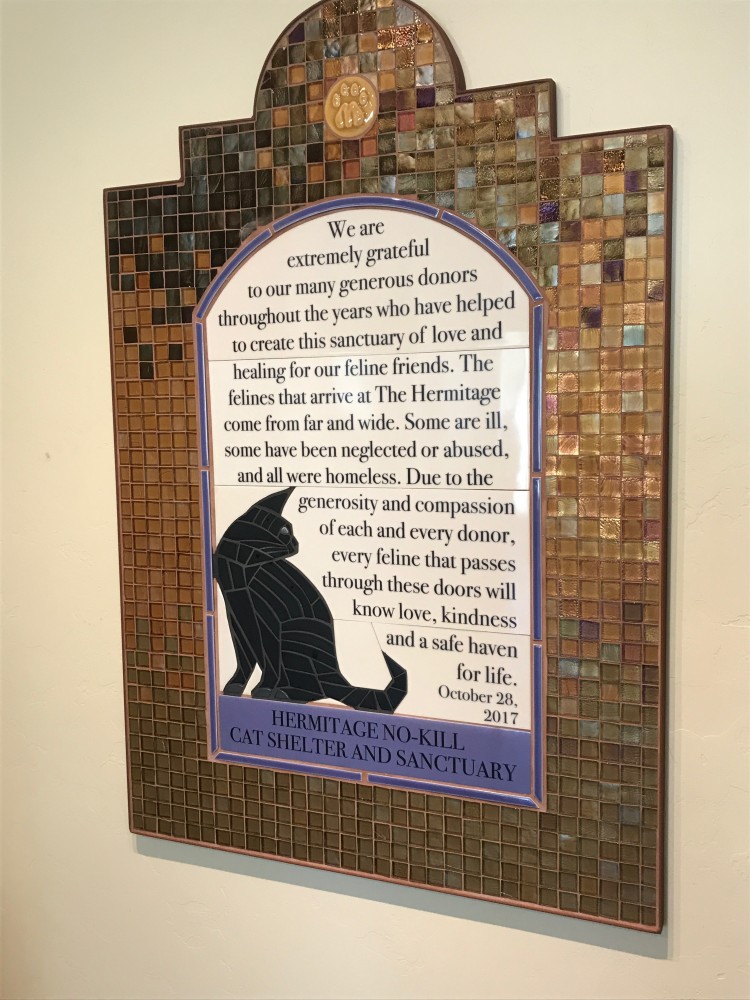 What do members love most about your organization?
Obviously the cats! Most of our volunteers and donors take time out of their day to come hang out with the cats. People love the fact that our facility is cage-free, and our cats get to roam around in over 9000 square feet of indoor/outdoor space. Even the special needs cats that need a private space, have their own catios to enjoy fresh air and sunshine.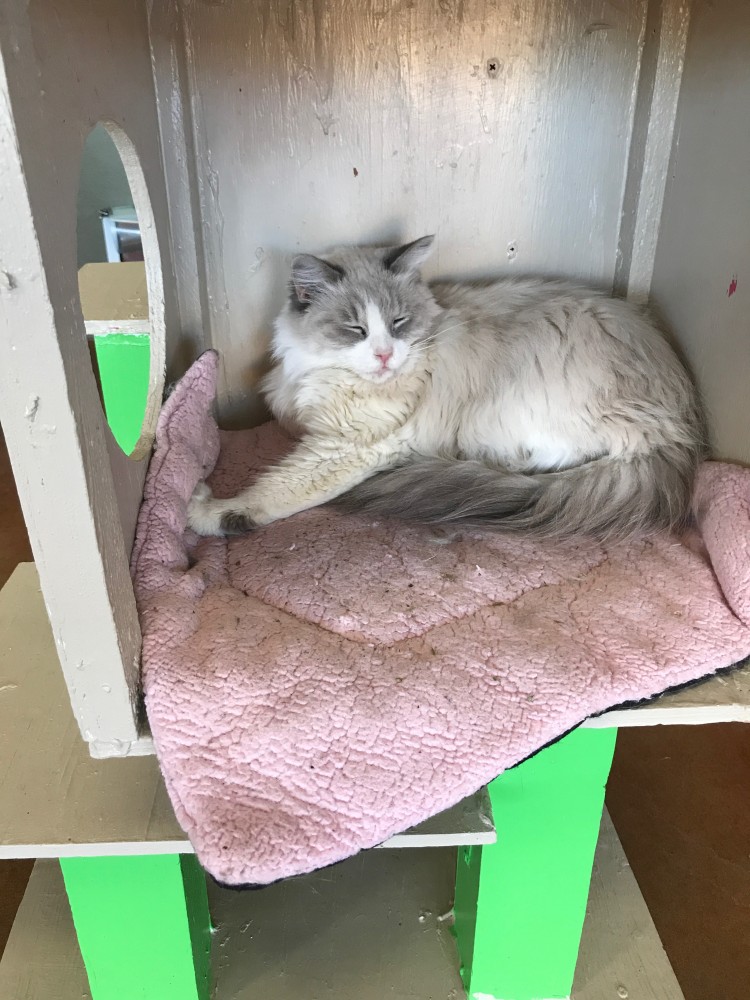 What do most people not know about your organization?
I think that sometimes they think that we get government funding and we don't. We are a private 501 C-3 Non-Profit, and we depend entirely on donations, so it's really important for us to get our name out in the community and let folks know about us. None of what we have today would have been possible without the kindness of others.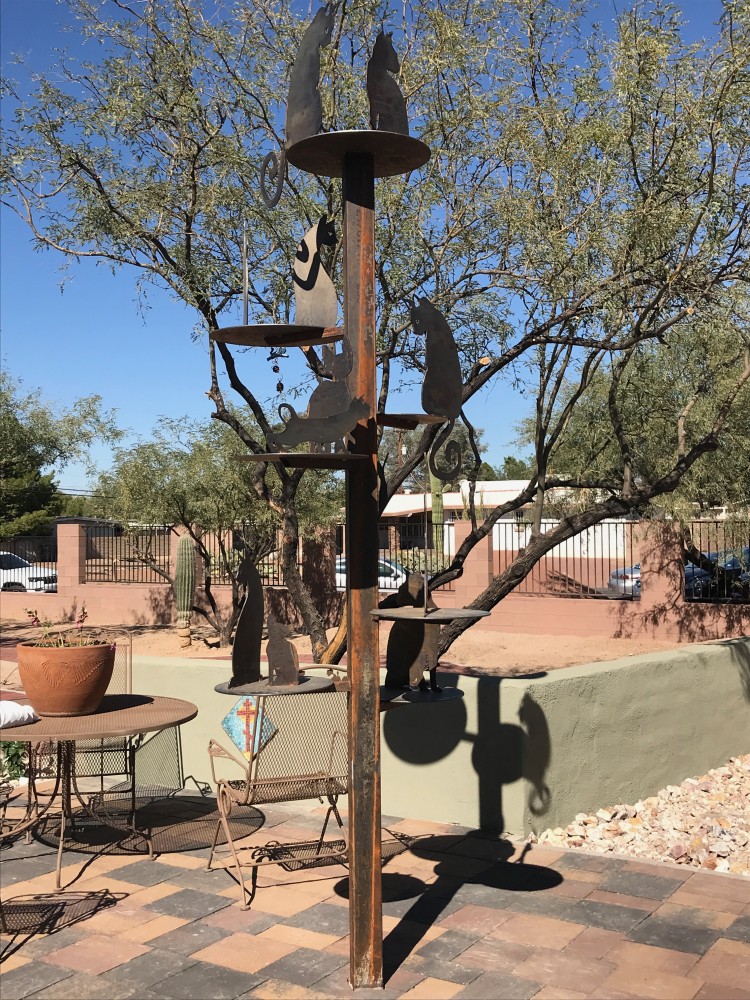 Why did you decide to work here?
Well I came out of a corporate environment. I had worked for large companies in Chicago, as well as here in Tucson for many, many years, and I was approaching that time where I was burnt out and wanting to do something different. I knew I wanted to do non-profit work with either kids or animals, and the job at the Hermitage came up at the right time. Honestly it has been the best, most rewarding, job I've ever had.
What was it like when you first started?
It was a little difficult in the fact that The Hermitage wasn't in a great financial position when I first got on board 4 years ago. We had gone through a tough time and we really needed to reduce expenses and generate more income, so I spent a lot of time on that. We did pull ourselves out of the hole quite nicely. We have had 4 great years, which we are extremely grateful for. The cats themselves really helped us through it. To be able to go to work every day with over 200 cats was, and still is, awesome.
What happened in these past 4 years that allowed you guys to turn things around financially and rebuild the shelter?
Started with good business acumen. Reducing expenses, good marketing, good fundraising, and most importantly our donors were very generous. When we really needed to call on them, they really did step up. The same way they did when we ran the capital campaign two years ago to start the fund for the new building. We needed 1.5 million dollars, and we went to them again and asked for help, and they stepped up and pledged the money. Those donors built this building, it is theirs.
In the video below, Lee explains all the ways we can help out the shelter, and talks about all of the ways the Hermitage gives back to the community!!
What has surprised you most while working here?
The fact that I haven't taken home as many cats as I thought I would! My self control has surprised me! You do fall in love with them , and we get very effected when a cat gets adopted or passes away. They aren't numbers in cages to us, they each have a name and a personality. Like Vander. He's basically my son when I'm here, and I love him, and it makes me sad that he hasn't been adopted yet. He is very sweet but also a little quirky, and he keeps getting overlooked for adoption. I worry that he will end up being one of our sanctuary cats.


Vander, helping with paperwork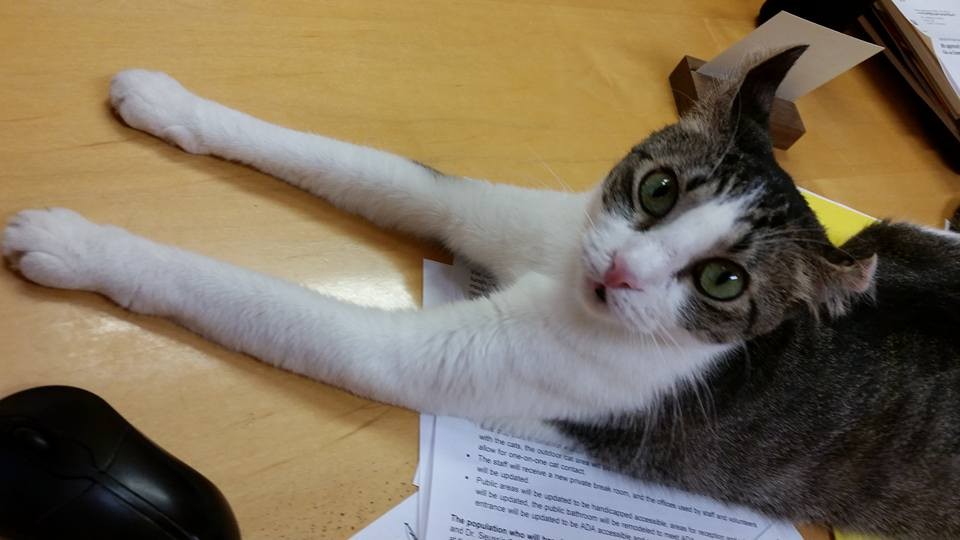 You mentioned Sanctuary Cats, can you elaborate on that?
We are an accredited sanctuary through the American Sanctuary Association, and we have about 25 cats in our care that may never leave here. We have a special sponsor-a-cat program that helps provide lifetime care for these cats. This program is not just for the sanctuary cats. Donors can actually choose to sponsor any cat at the shelter that tugs at their heart strings. In return for your Individual Sponsorship, you will receive a Certificate of Sponsorship with a photo of your kitty. We will also send you periodic updates to let you know how the cat is doing. We welcome you to visit your cat at the shelter during regular business hours. The cost to sponsor a cat is $300 and can be paid monthly. To learn more about this program please visit: https://hermitagecatshelter.org/sponsor/
What is the most memorable experience you've had working there?
Certainly the rebuild. That was just an amazing feat. It took so much blood, sweat, and tears, and it was 2 years of a lot of hard work, and stress, but every moment was worth it. To see this 60 year old building transformed into what it is today is simply, nothing short of amazing. And we have our donors, and volunteers, and supporters to thank for that.
Do you have any advice to give aspiring leaders?
Just follow your passion. Because if you aren't passionate about something you aren't going to be good at it.
You had mentioned something earlier about a new ballot initiative in 2018. Can you explain what this is, and how it will help the "Big" Cats?
We are partners with the Humane Society of The United States, and Kellye Pinkleton, who's our Arizona State Director, will be putting forth a ballot initiative in 2018 to outlaw trophy hunting of wild cats in Arizona. Believe it or not, it happens, it's barbaric, and the means by which they use, to trophy hunt these animals, which they don't even eat, are horrible. They are killing ocelots, and lynx, mountain lions, and over 5000 bob cats over the last few years. The Hermitage is standing behind this initiative because we support all cats, including the wild ones. I've accepted a position on the leadership committee and have been very active in getting petitions signed. Petitions can be signed here at the Hermitage or dropped off, and we need volunteers for that campaign. I am very passionate about stopping trophy hunting of any animal.
What does the future hold for your organization?
Nothing but success. Nothing but success and even better partnerships with other rescues. We all want a no-kill Pima County, and we will get there, we really will. By reaching out to our friends at PACC, our friends at HSSA, HOPE Animal Shelter, and all of the other rescues, and all coming together, and working collectively, we can achieve that goal.
Below, Lee shows us just how amazing the new Hermitage facility is! And it's not quite finished yet, they can really use your donations to complete the medical wing!!
What is the most important thing you want someone to take away from this interview?
The most important thing to me is sustaining this organization for another 50 years. And that takes funding. So getting the word out, and getting people through the doors to see what a wonderful experience this is, that's what's most important. We would like to get to a place next year where we have endowments in place, so we don't have to worry constantly about funding. We would like to be able to know that our organization is going to continue to exist because donors stepped up and they believed in us, and I think that once they see this new building, they are really going to believe in our mission, what we can do, and help us sustain this very special cat shelter and sanctuary for another 50 years.
You can follow the red brick road to The Hermitage's new facility, and even buy a brick of your own!! $150 for the small one, and $500 for the 8x8... come visit!!!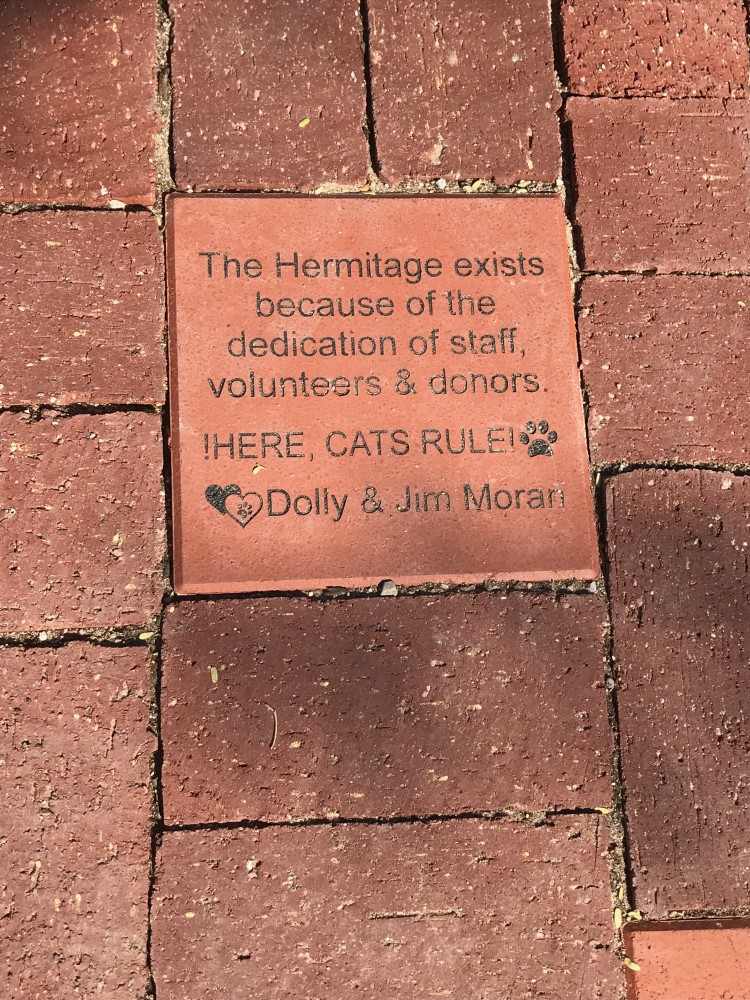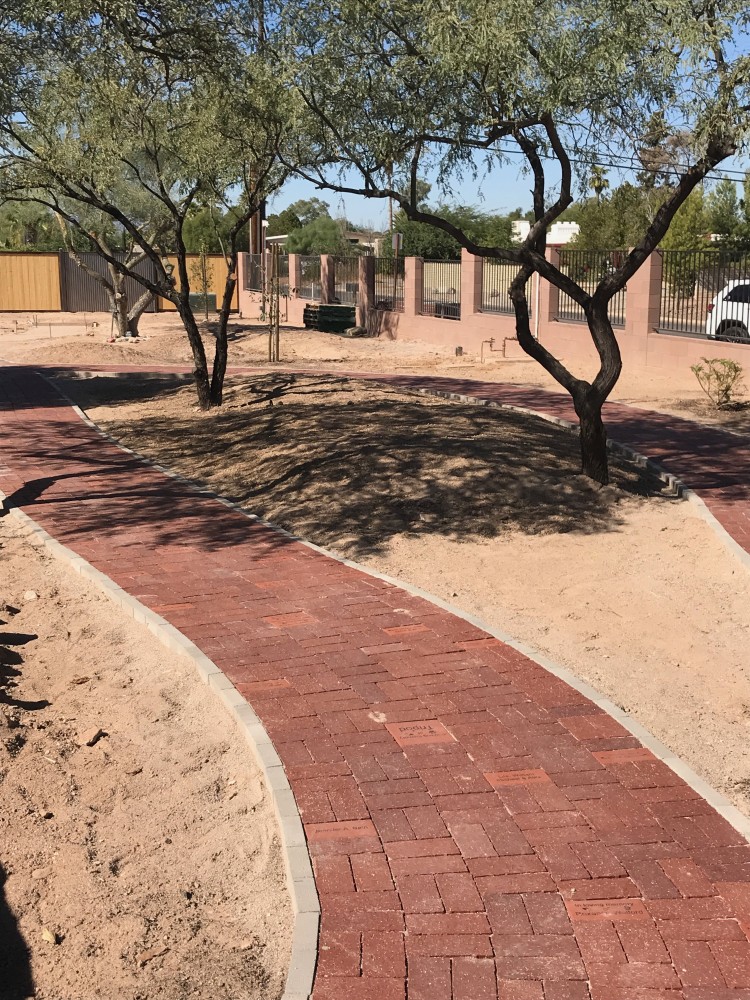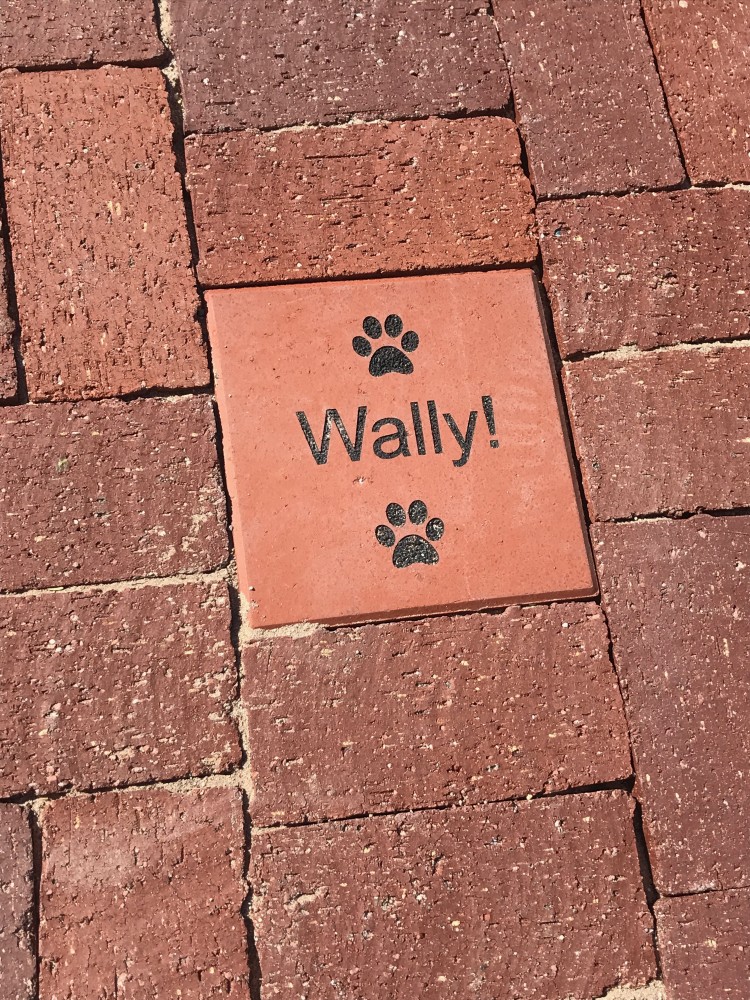 Note: This article is about Hermitage No-Kill Cat Shelter and Sanctuary. Please visit their profile page to find more information and review the business.