Meet Matthew Carroll of Ignite Fitness, giving fitness a much needed personal touch

Matthew Carroll is the owner of Ignite Fitness, a unique fitness boutique that strives to make everyone feel like family.
Describe your business
We are a boutique fitness center in Midtown Tucson. If somebody comes through our door they are always meeting with a personal trainer. Always. We want someone to have guidance throughout their entire time here. Whether you're in a class, working out one on one, or going over your fitness goals, you will be with a trainer. We also give complimentary consultations to everyone who walks through the door. Here at Ignite Fitness we hold ourselves to a really high standard and promise you that our fitness center is the cleanest one in town. We like to add that little touch like giving you a hand towel when you walk in the door. We pride ourselves on our relationships with our clients and we want every person that comes here to feel like they belong.

In addition to our fitness services we also have a full service juice bar where we can make protein or fruit smoothies. We also make espressos as well as bring in locally made batched kambucha. Having that makes it really convenient for our clients, especially the morning crowd. They come in, get their work out in, and grab a shake to drink on their way to work.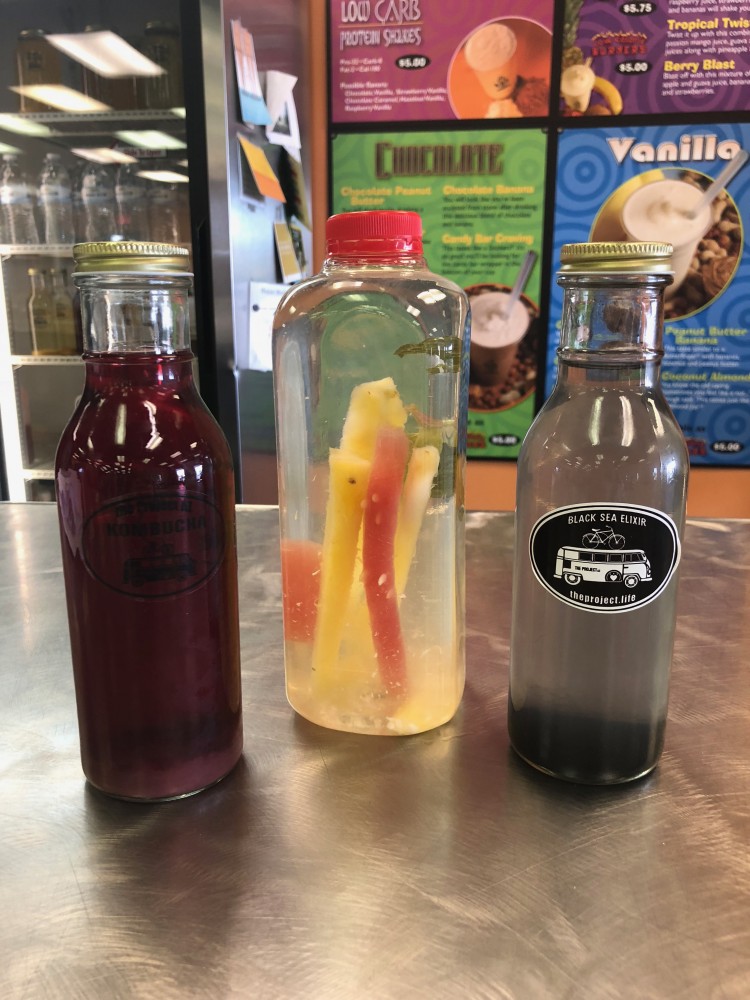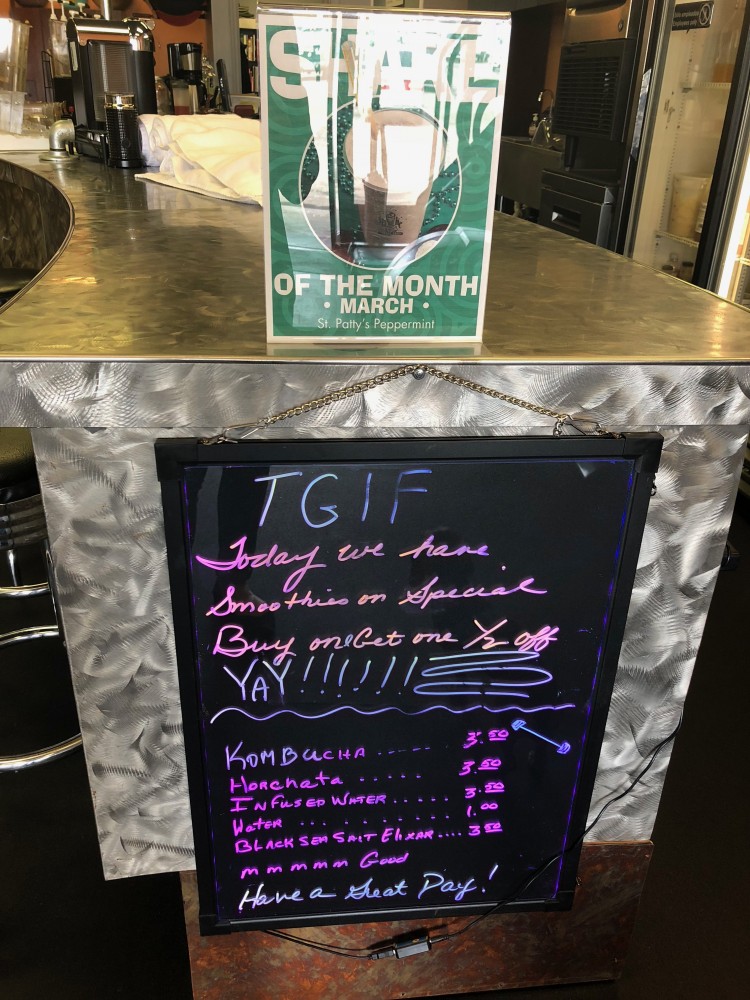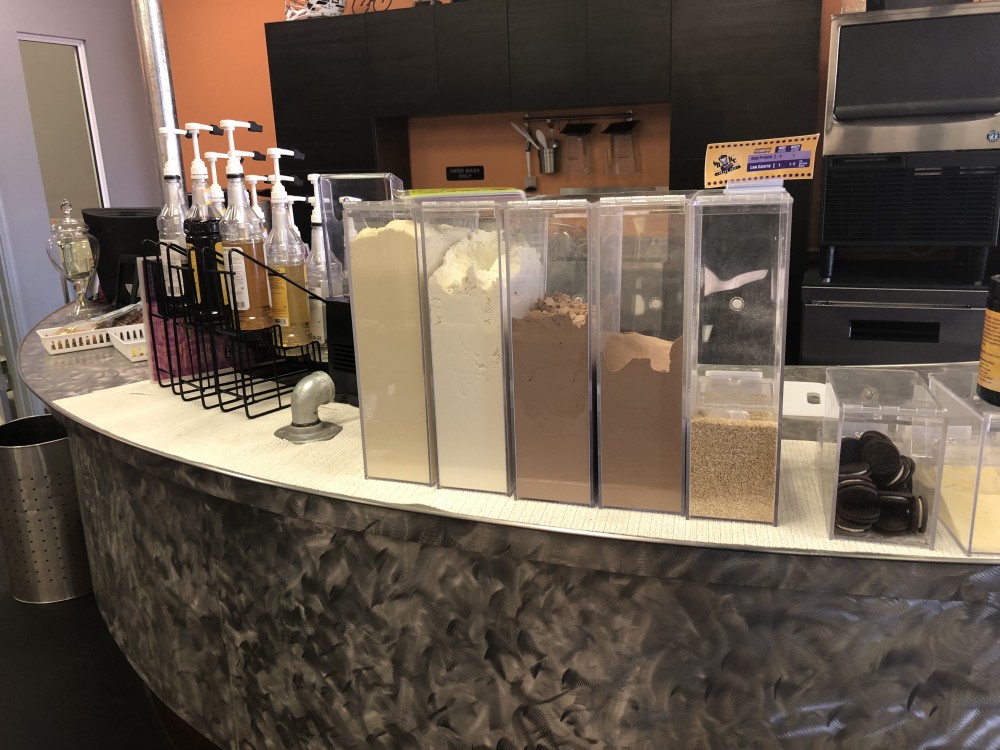 What made you decide to open this business?
I've been involved in health and fitness in one form or another since I was 8 years old. I was always fascinated by Arnold Schwarzenegger, and I've watched all of his movies and memorized all of his lines. I always knew I would do something in this field. I didn't know that I would open a fitness center until I was in high school and took an attribute test that told me that I should own a business and do something with my hands. From that point on I knew I would open a fitness center. I'm actually from the Pacific Northwest, and I knew someone from Washington that owned Better Bodies here in Tucson. He brought me down here, and once he did I decided to open a gym out here.
A few of the trophies Matthew and his fiancée have won over the years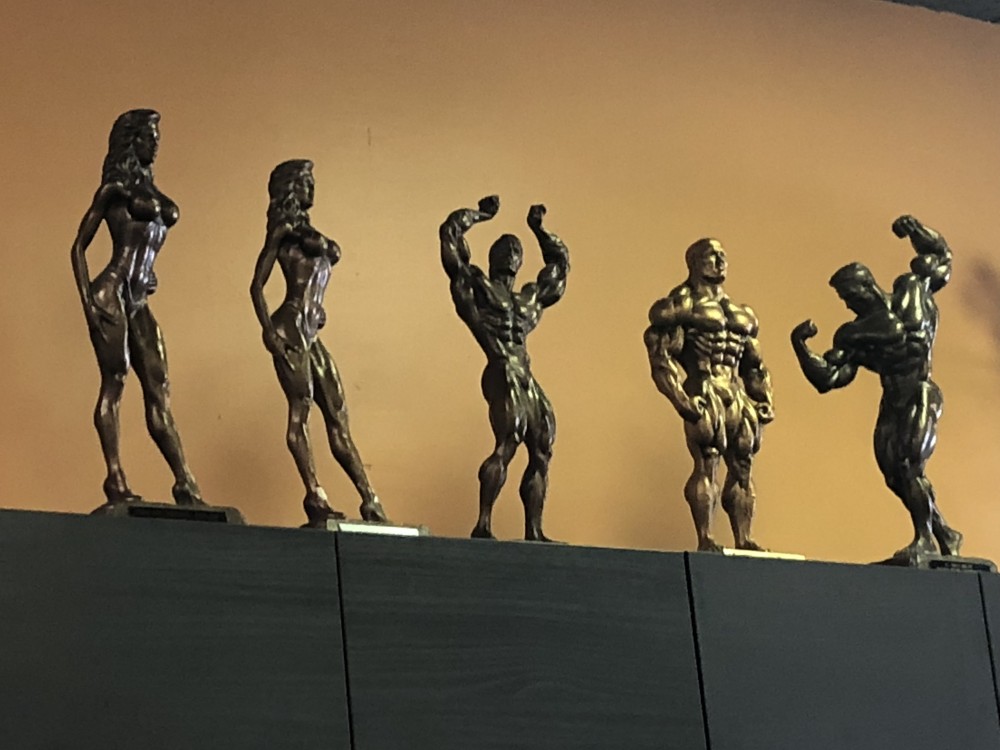 What drives you to do what you do? What motivates you?
You know we all have moments when we question what we do... but then there's those moments like when your client tells you a story about how they avoided hurting themselves, when they were able to catch themselves and maintain their balance on a patch of ice. And that was thanks to your training. Little things like that keep me motivated as a trainer to continue to train. I was motivated to open my own boutique fitness center because I felt like it was something that was lacking in Tucson and in the fitness world in general. I wanted to open a center that focused more on the client then on the bottom line. I feel like we have achieved that, and that motivates me to want to open more locations to help more people on that personal level.
What is something most people don't know about the business?
The fact that we are one on one personal training. They think that we are just a gym. They also probably don't know that we keep our classes really small. We don't hold classes with more than 8 people ever. Our Melt program (Ignite's High Intensity Interval Training) is the same way.. we don't feel people get the same benefits from a huge class. Keeping our classes small allow us to be more hands on. It also makes our clients feel taken care of.
What would your customers say they love most about your business?
A lot of clients refer to us as the "Cheers" of gyms.. Where everyone knows your name. The minute you walk in the door everyone says good morning, they know your name, and are attentive to your needs. This is more of a family environment. My mom is the one that runs the juice bar, and the trainers here have been with me since my previous location. We genuinely care about our clients and they can feel that. Everyone gets along and we all work really well together. Some clients even like to hang out after their workout and chat, maybe enjoy an espresso or a smoothie and talk to my mom. It's a very warm, friendly environment.
Participating in Reid Parks Fit Fest getting people excited about fitness
I see a ton of books behind you, so you obviously like to read. Are there any books that have helped shape your business?
I do like to read. There's a book called Customers For Life that really helped me look at my business in a new light. One of the big things I took from the book, is that customers will tell you what they want, so when they are complaining they aren't actually complaining, they are just telling you what they want. That makes it really easy for my staff and myself as the owner, to adjust and meet their needs. In the book he also says, "Imagine what you would want going into that place." We try to keep that in mind with every client that walks in the door.

I also buy and keep all of the popular diet books in my office for myself and my staff to read. I think it's important to fully understand what our clients lifestyles are like in order to be able to create the best training program for them, and nutrition plays an important role in that. We know what the benefit of each diet is, as well as what the flaws are. If we know our client is on a low carb diet, we are going to structure their program differently than we would someone that's taking in carbs.
Tell us about your trainers...
So on our website, we have all of our trainers listed, and you can even schedule a consult online. You can read each trainer's bio, and pick the one who's style fits what you're looking for. I make sure that all of them are certified in multiple areas. We have trainers that specialize in functional movement systems, which is typically better for the older demographic, who have a hard time getting around. We have some trainers that focus on training competitors to get them ready for the stage. We have some that focus on rehab after an injury. Everyone has their own niche and has a strong knowledge regarding proper nutrition, and all of them can train anyone on weight loss, strength building and muscular endurance.

Below from left to right, trainers Becky Wesoloski, Joel Milner, and Michael Covert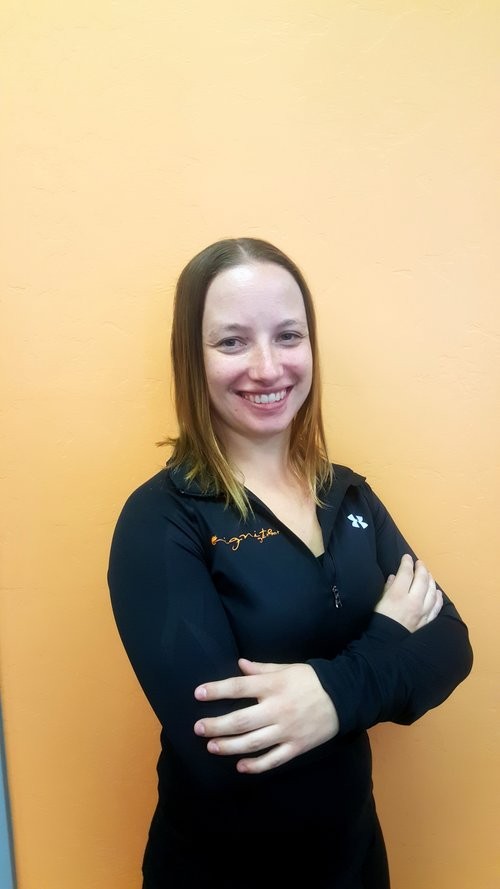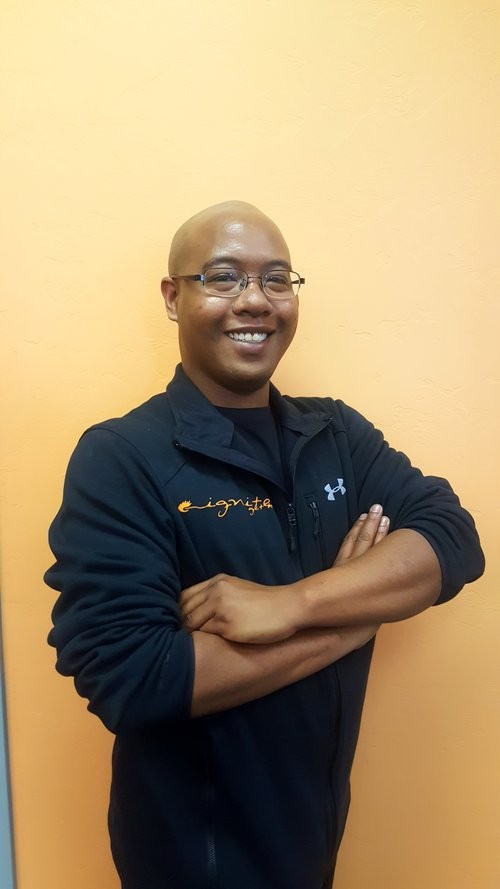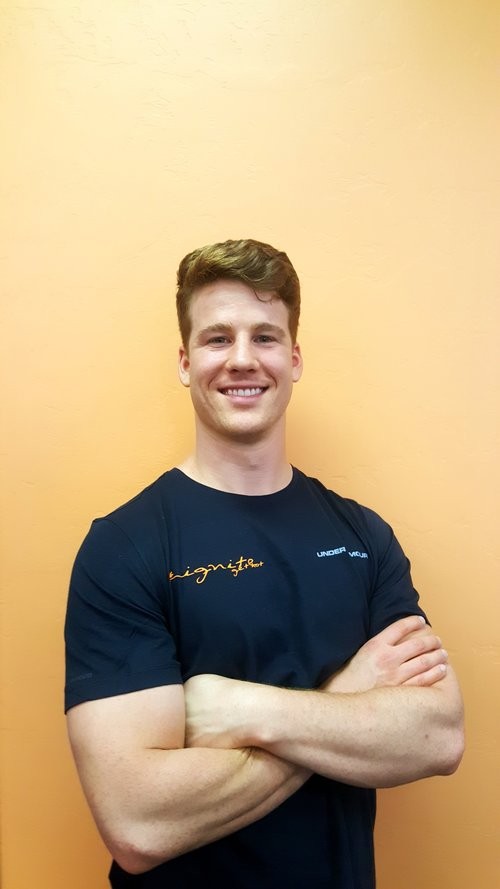 If you had one message to convey to people regarding fitness, what would that be?
Life is about balance. Don't just jump on a fad diet to lose 30 pounds that you're going to end up gaining back. On the same token, don't create a lifestyle that is so restrictive that you're bound to fail. Create manageable goals to be able to look good, feel good, and enjoy your life. When you learn about and implement habits of exercise and healthy eating, you will be able to take that trip to Paris for 2 weeks and not be gasping for air when you're walking up stairs, and you can enjoy your vacation to the fullest. You will no longer have to spend half your life in doctor's offices, instead of out living. Balance and moderation is key. Yeah it's okay to have a beer once in a while, and enjoy the good things in life like tacos. I love tacos, I'm having them for dinner tonight! Just don't forget about the tilapia and broccoli. Again, it always comes down to balance and moderation. We strive to help people find that balance to be able to live a healthy and fulfilled life.
What do you love most about the neighborhood?
I love how centrally located we are. I really feel that this neighborhood is up can coming, and I love that we have Sprouts next door, because, you know, birds of a feather.
So last question, how can other fitness centers compete when you have these 2 cuties on staff??
They really can't!

Kidding, but anytime you come by, you will get to meet these two furballs that are passionate about fitness, Kiwi, and our newest addition Kona. So stop by sometime, meet everyone, grab a smoothie, and get a free consultation!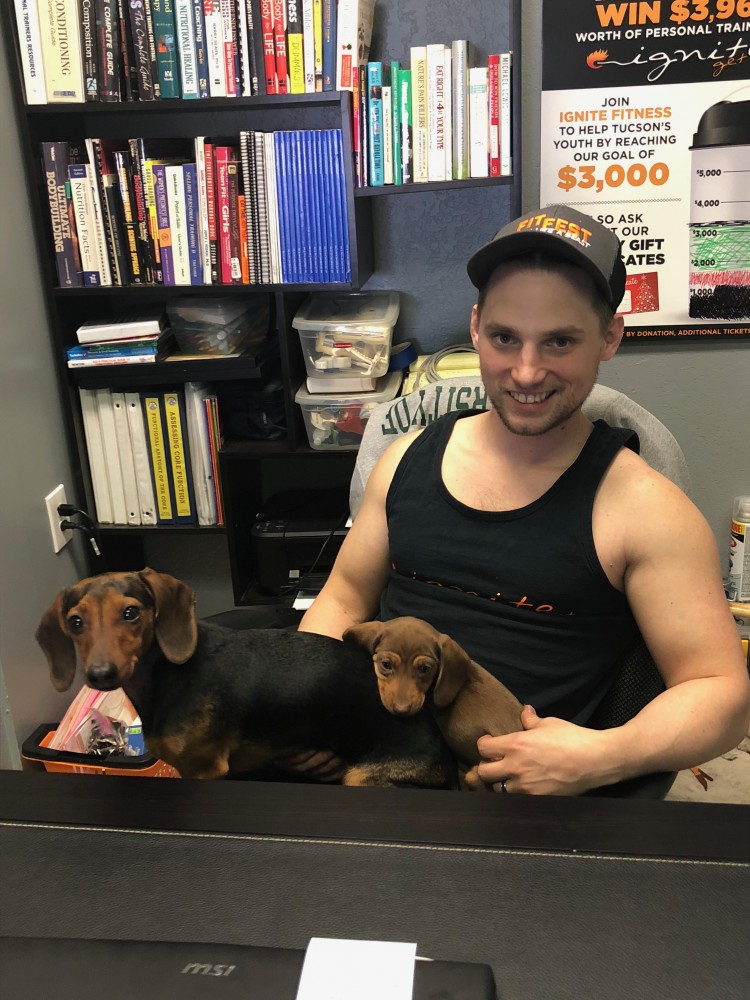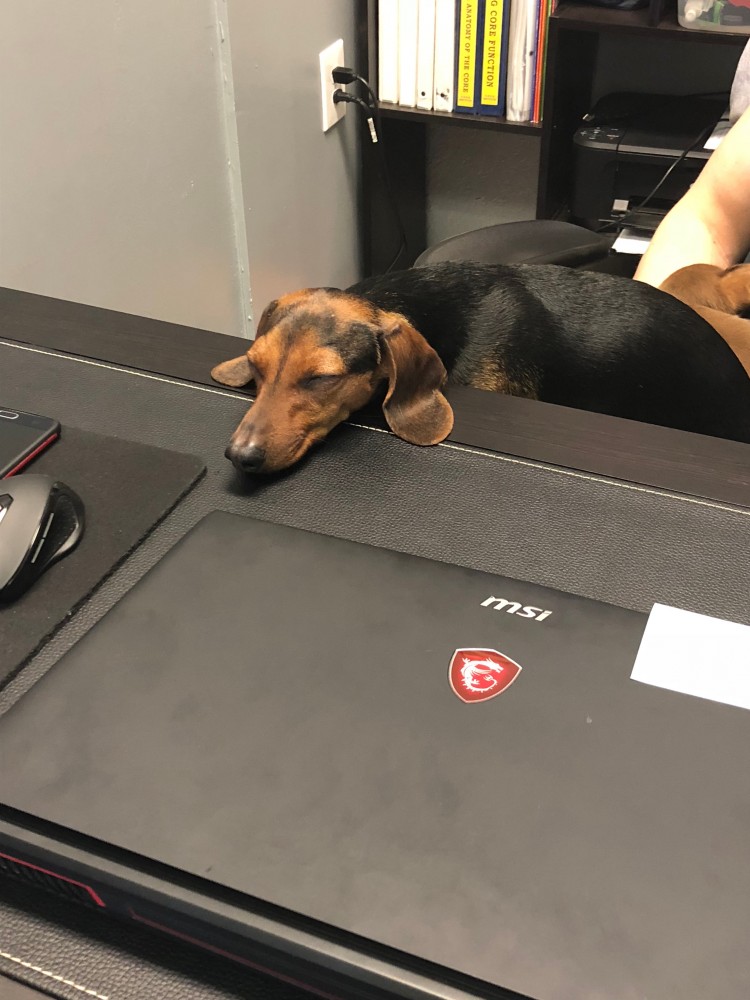 Note: This article is about Ignite Fitness. Please visit their profile page to find more information and review the business.