Describe your business
We are a full service off course golf shop. We really go above and beyond for our clientele and offer a wide array of things. We do golf lessons in the shop and Pam always has a lesson package to teach you to play better and enjoy the game, all kinds of club repairs, we sell all of the top name brand equipment at discount prices, and we're professional club fitters. We are a top 100 Ping fitting center as well as a Callaway fitting center. As well as a Golf Digest Top 100 in 2015. When you come to Golf Stop you will leave a happy golfer!
What made you decide to open this business?
Joann Prentice and I played the tour together. She's the third owner, but not here for the interview today. I played the tour for 21 years and she played for 28. Well the two of us got together with another player named Kathy Cornelius and her husband Bill, who was also a PGA golf pro at the time and we all decided to quit and open the business. We all knew the business and Bill had a previous shop in Phoenix, so we bought an existing business over on Alvernon and 33rd Street. It was a Frank Boynton shop, mostly club repairs. Eventually Kathy and Bill went back to Phoenix and Pam came on as our third partner.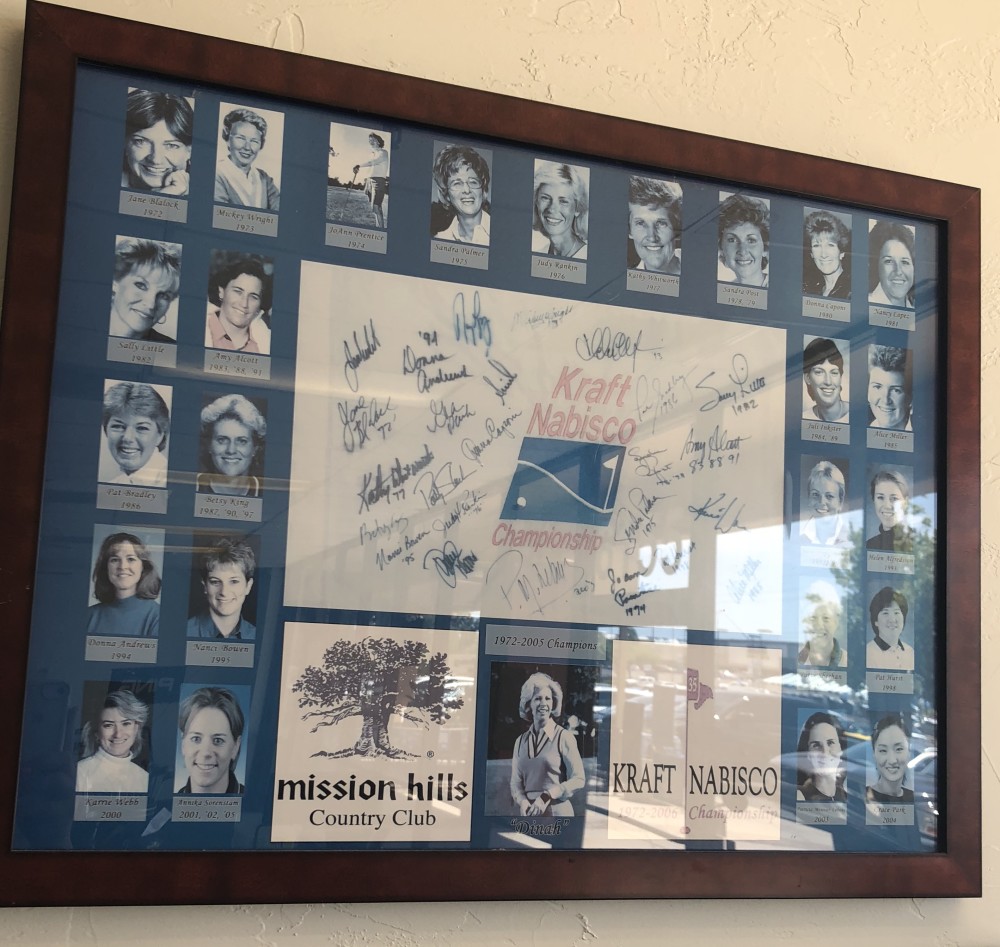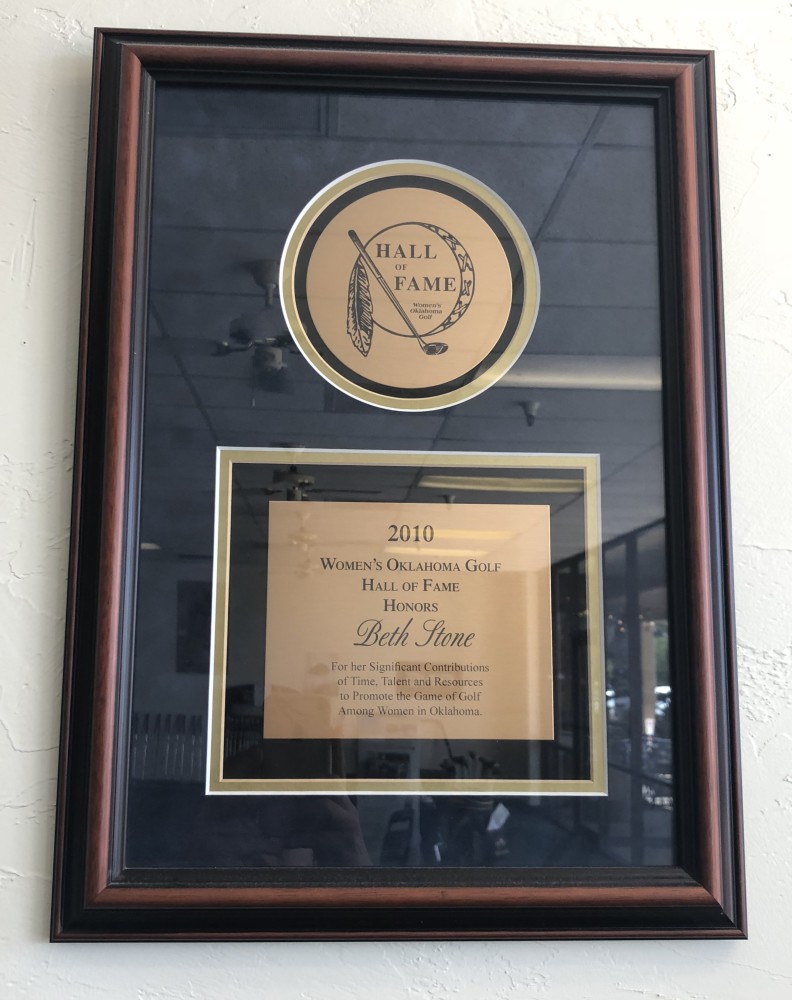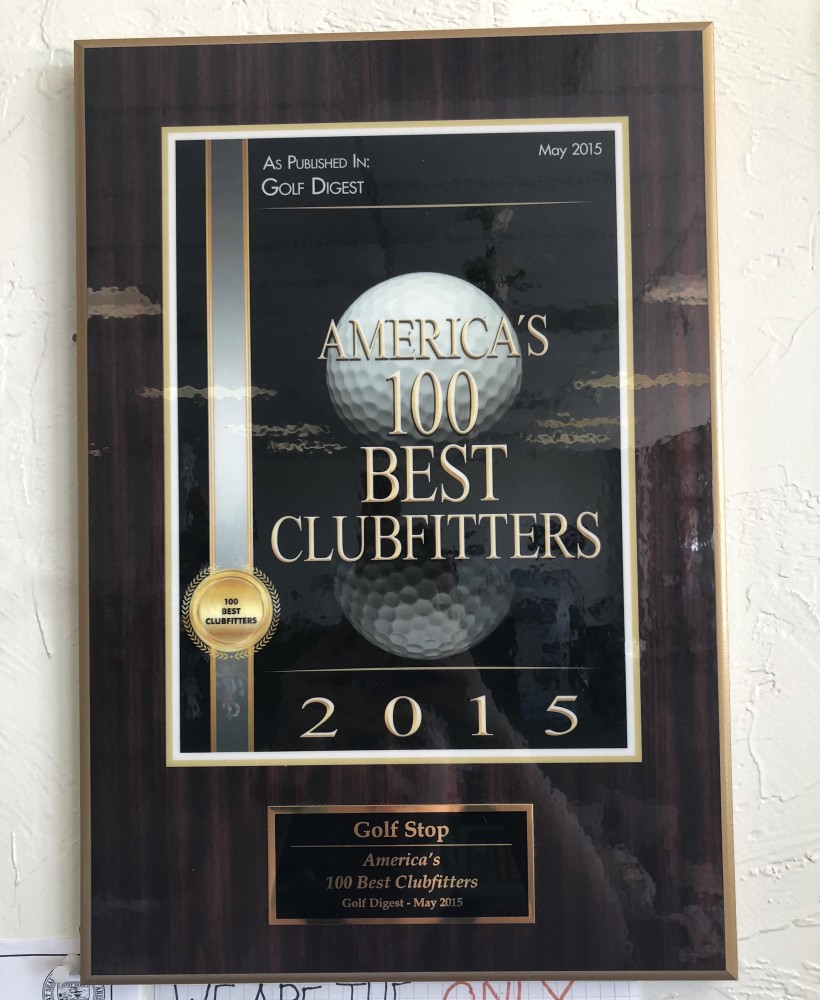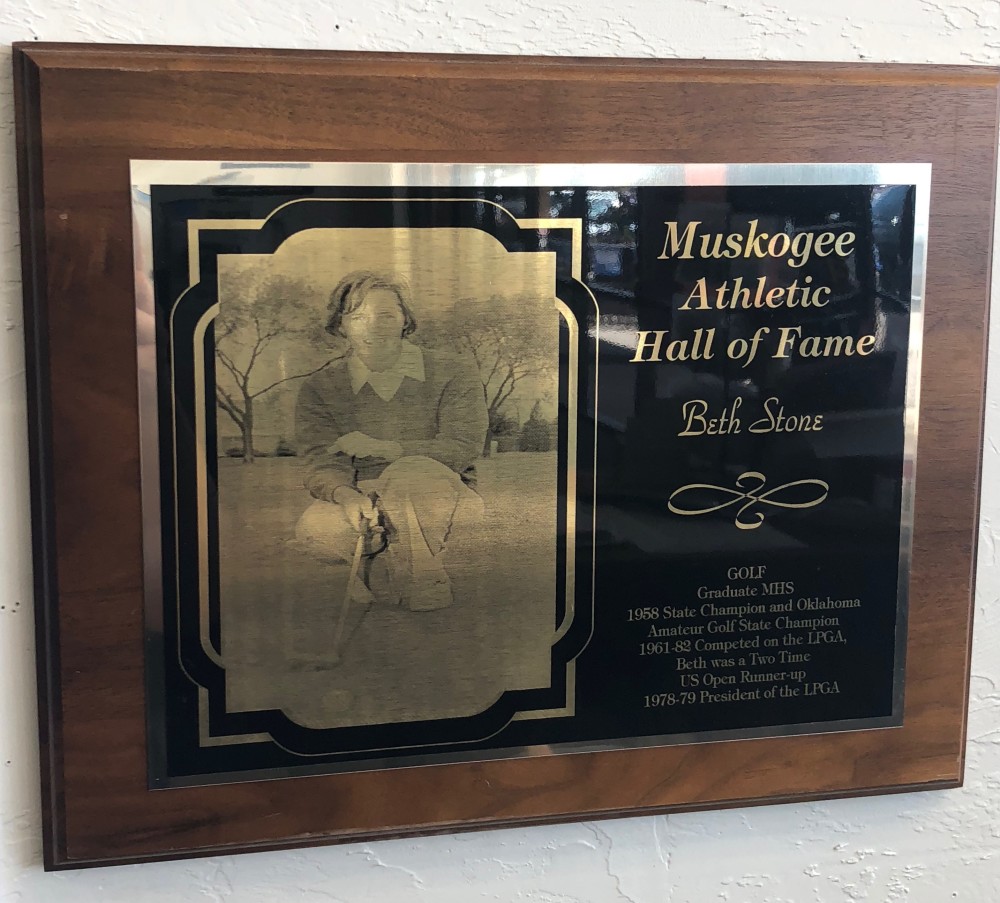 What has surprised you most when owning a business?
I think one thing that has surprised me is the fact that the economy does affect golf so much. You know we have great streaks of great days and then all of a sudden we'll be dead for a while. The technology has also surprised me. The advances in golf equipment in the last 36 years is astounding. I mean I finished playing the tour with persimmon headed woods and small headed irons and now everything's bigger and better and the ball goes farther. The clubs are fantastic. They are very, very good, and they perform very well as compared to the clubs you've had for ten or twenty years. You can get a set of clubs for a decent price and there are lots of summer green fee deals now.
What was it like when you first started?
When we first started, the business was good because Joann and I had recently been on the tour so a lot of people knew our names, and the shop was already established with the previous owner. It wasn't real busy before us, but we changed that. Actually business was always good until the past 7 years when the economy dropped. At one point it got so bad that people couldn't afford to play golf. But now it's picking up again. People have jobs again and they have some money to afford to play golf and to buy clubs and things. There was just a real slump in the economy at one point, especially in Tucson. Nobody could spend a lot of money and sadly a lot of restaurants went out of business and a lot of golf courses too. It was a bad time in Tucson because it wasn't a big enough community to sustain the hits in the job industry I think. But things are better now on the economy front, so that's very good.
What would your customers say they love most about your business?
I think people love a lot of things about our business. They like that we are friendly. We always make a point to talk to everybody that comes in the door. We always say hi and see what we can do to help them. Just that one little thing is a lot more than what most other shops do, from what I'm told. I think people probably also love what we offer as far as club fittings, our extensive knowledge and our experience. We know more about this business than anybody else in town. We've been doing this for so long and have seen so many changes occurring in the background that we can't help but know a lot. When I started in this business people were playing with persimmon headed woods and now they're using oversized titanium heads. It's a big jump from that to where we are right now and a lot of other changes in between too. Most of the other golf shops don't have any knowledge of the older clubs and always refer that repair business back to us.

Another thing our customers love about us is that we charge less than the discount price on everything in the store except for the current model Ping, so we're cheaper than the other stores in town. And we have more knowledge. We have a good Facebook page following and people tend to come here for the knowledge and expertise and the friendliness and the truthfulness.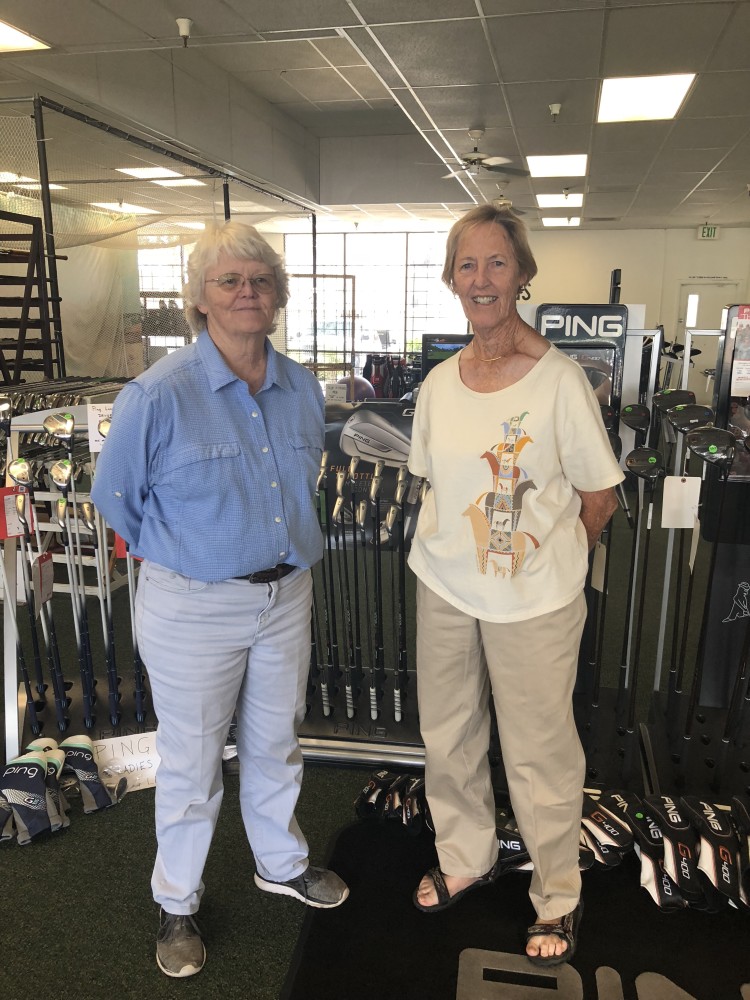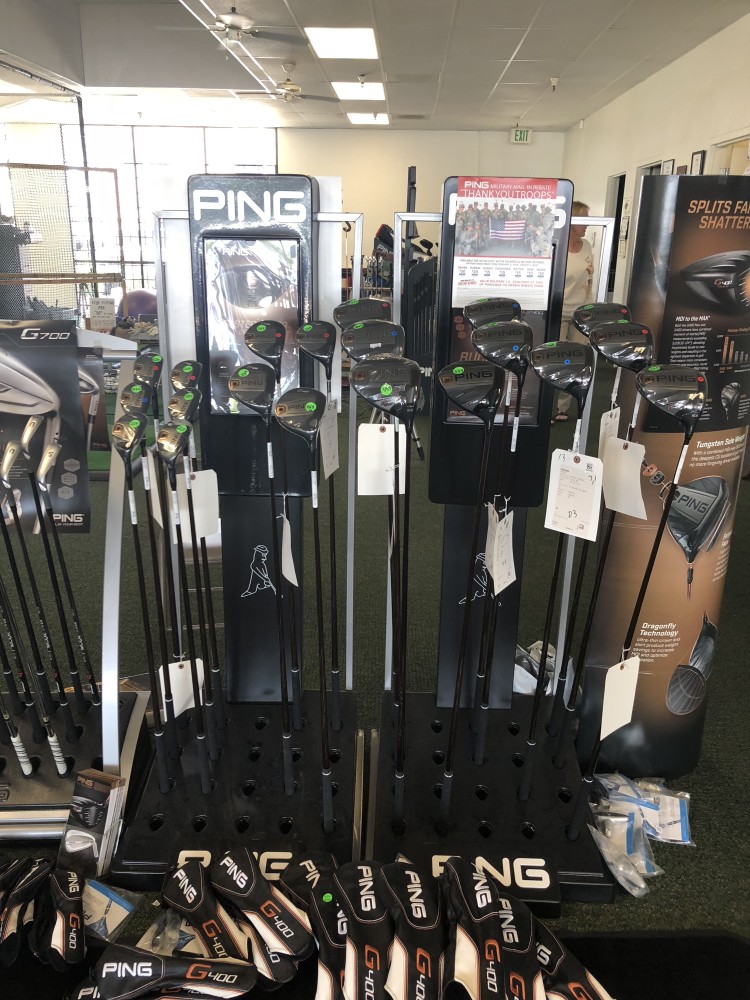 What's the most memorable experience you've had working with a customer?
Pam- I've had many of them, but one that really stands out is when I was teaching one man how to golf. He took one swing and his pants fell to the ground. I wanted to laugh but I didn't want to make him feel uncomfortable. I mean it wasn't a big deal, but it was the first time I had seen it happen. After they fell he pulled them back up and he said, "Well I'm on a diet and I don't have another notch in my belt." I thought that that was a pretty good explanation. Thinking back on it, he didn't even seem embarrassed... that was probably because he was just excited that his pants were so big!

Beth- There's been so many! But there's one experience that comes to mind that was memorable. I've got a lady that I've taught some over the years who was pretty good. She first came to me when she was playing a lot and getting lessons from somewhere else but just wasn't really getting it. She had gotten injured, and was playing with some old lightweight men's clubs that she had been playing with forever. When we got through really tearing her swing down and rebuilding it she became a much better player. She was so happy that she became a big golfer. Now she loves golfing and playing pickleball. It really was fun to get to watch her buy herself a new set of the newest Ping golf clubs to reward herself for really getting better. Now she's up at her place in PineTop for the summer and she's called me to check in and let me know that she's very happy. It's experiences like that, that make us really love what we do.
You guys have been doing this for 36 years now... any thoughts on slowing down?
You know we really love what we do. We love being known as the the best place to buy and be fitted correctly for a club. We love being able to benefit from the new technology. We take it day by day and love being really good at what we do. We do think about selling someday though. You know we are getting older. When we do sell though we would like to hand the business over to someone with the same enthusiasm for the sport as we have. Someone that will carry on the same traditions that we have started. We want the name to continue, and continue with the same reputation that we have built over the past 36 years. Golf Stop is trade marked in the state of Arizona, and we want that name to always stand out in people's minds as the best shop to go to. If you know of any golfers that might be interested in taking over, have them call the shop!
Website/Blog
Note from the interviewer:
These ladies are amazing! They are so knowledgable in the field of golf, and so kind and caring! I'll be starting my lessons soon! And with my golf tournament Putt For Paws just around the corner, I couldn't help but include a pic of these awesome club covers!!! ;)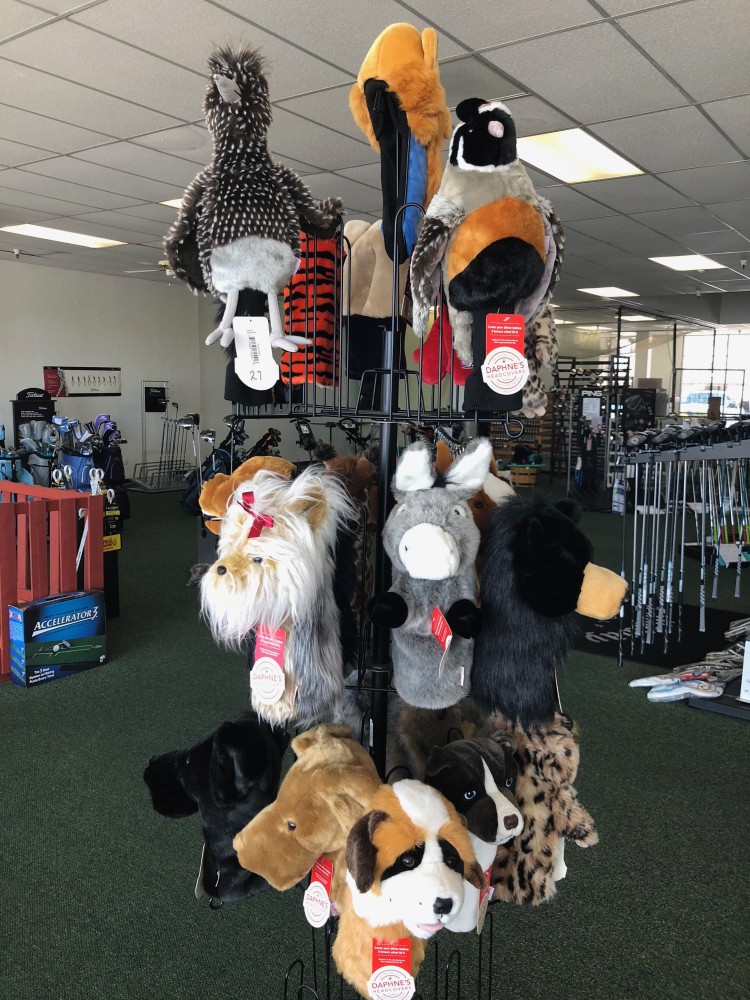 Note: This article is about Golf Stop Inc.. Please visit their profile page to find more information and review the business.